With day 36 in the books, I'm pleased to sit down and jot down a thought or two.
How did I do?
I did well. Happy with my running. I ran 20 out of the 30 minutes and still managed an overall pace of under 12:00min/mile! To give you an idea of my progress, here are my runs day 1 and day 36:
Day 1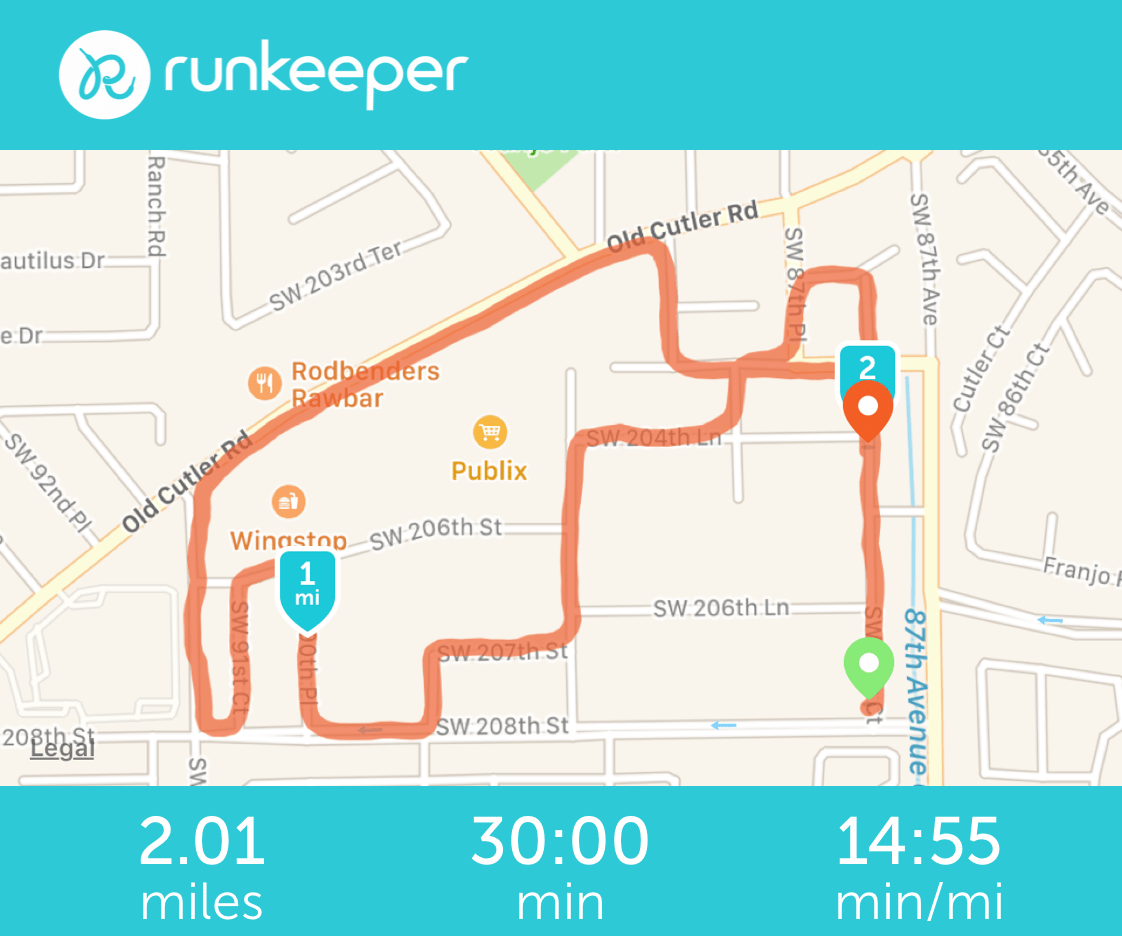 Day 36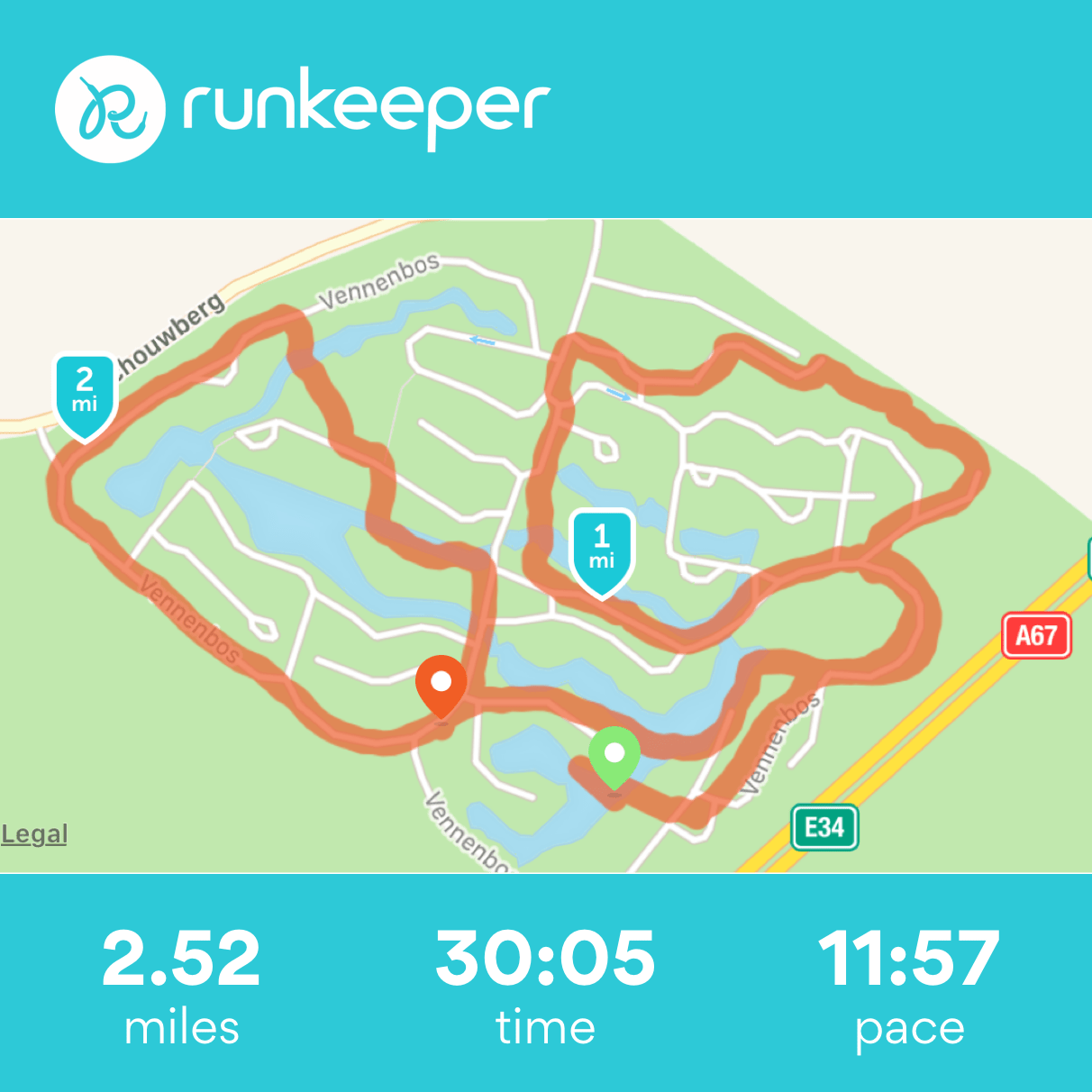 Cool, right? And the 20 minutes I did run I averaged around 10:00 min/mile, which puts me around the 5k in 30 minutes range. And I still have over four weeks of training to go.
I like my trajectory.
The diet wasn't great. But it wasn't horrible either.
(I need a scale…)
Highlight of the day?
My nine-year-old daughter chipped one of her front teeth!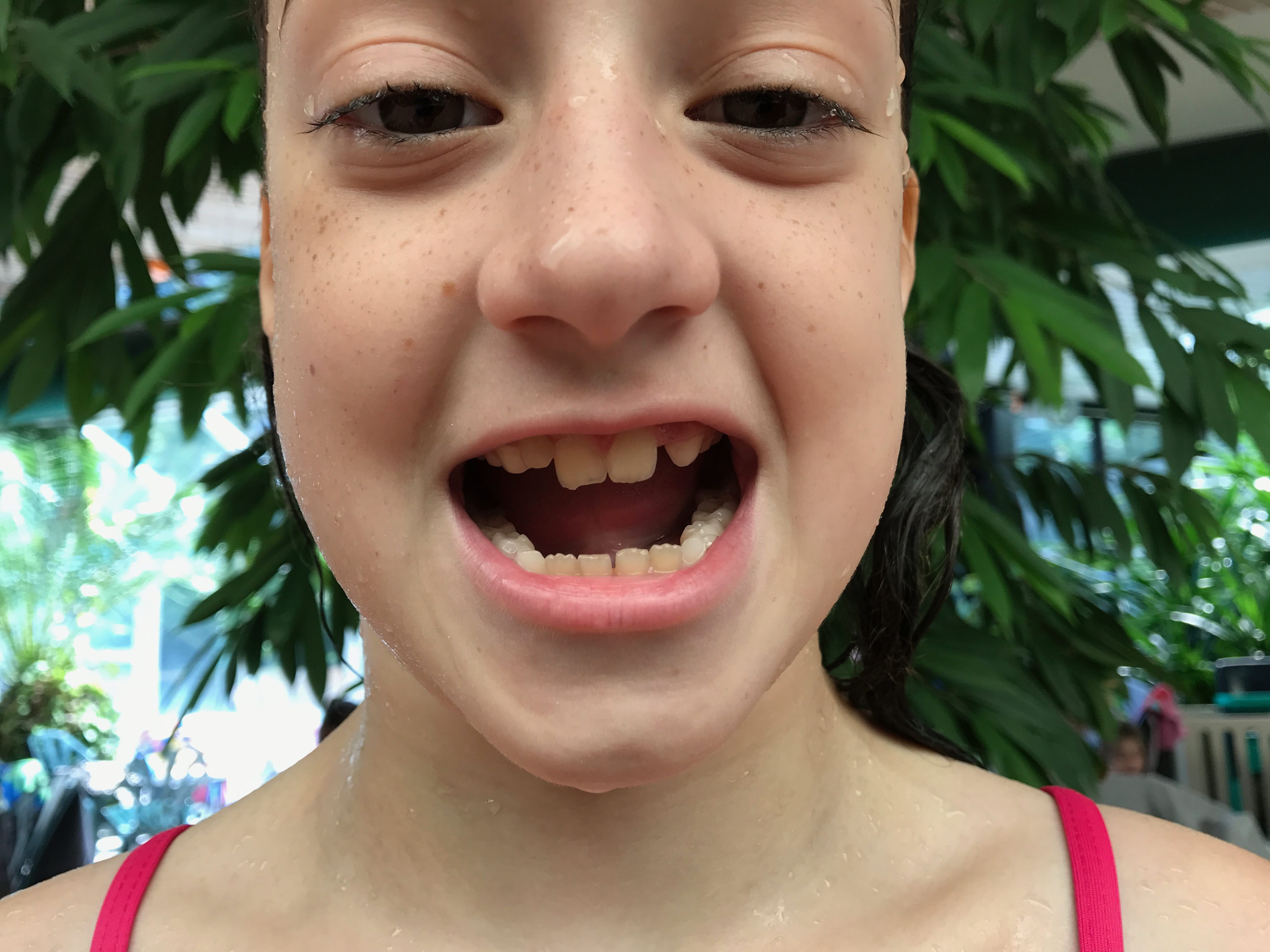 Terrible highlight maybe, but it was extraordinary. My little girl is OK. Small chip. The dentist will fix. Not an emergency.
Too much fun in a lazy river has its costs.
How do I feel?
Feeling good. My run was great today. And I feel healthy.
I started working remotely again, so my steps came back down to the 10k range for the day (down from the 18k-a-day I averaged last week). Lots of sitting down while working. I need to take more walk breaks.