With day 37 and 38 in the books, I'm pleased to sit down and jot down a thought or two.
How did I do?
Did the right things - got to 10k steps day 37, did my 30 minute workout day 38. Diet choices aren't the best but aren't the worst, either.
Highlight of the day?
Highlights are hard to come by now that I'm working again remotely.
Day 37, though, I had a lovely time feeding the ducks with the kids. Anabella LOVES birds…
Day 38 we rented some four-wheel go-kart-style pedal-powered quadricycles (for lack of a better term). They were fun.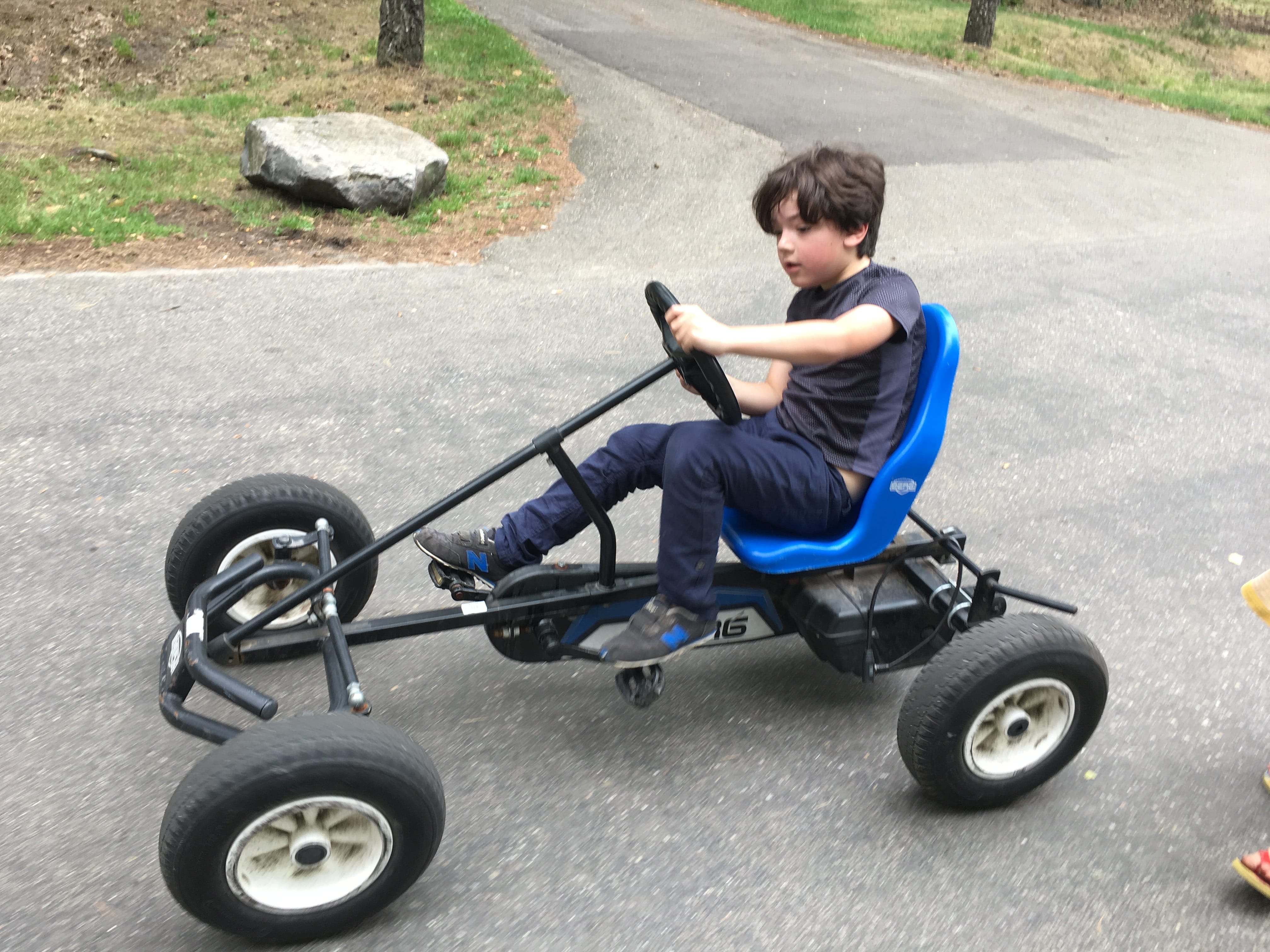 Quadricycle
How do I feel?
Feeling healthy. Couldn't ask for anything more.