With day 48 in the books, I'm pleased to sit down and jot down a thought or two.
How did I do?
After a lovely day yesterday, I had a letdown today. No 10,000 steps. Diet was good, but after so many straight days with 10,000 steps, it feels sad not to reach it. As of this writing, I have 8,028. And it's raining and storming out, so I won't be able to complete it, even if on principle.
Highlight of the day?
I shared a perfect time with four of the kids today. We went to Monkey Town and had a blast in the indoor playground. Then we went to the Pannekoe restaurant for some poffertjes. Finally, we went to the market to buy some kibbeling before heading home for the day.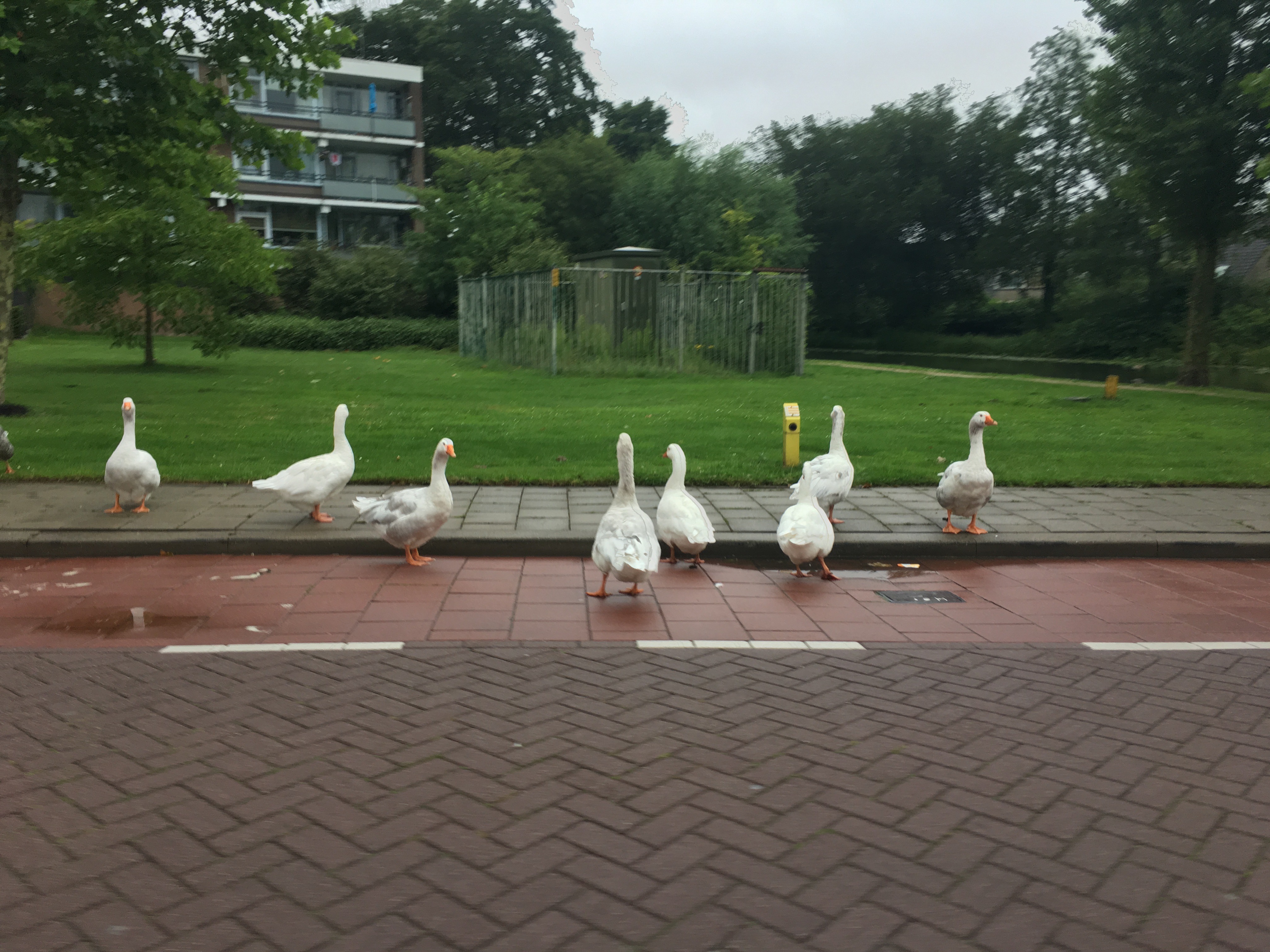 Random, huge, geese on a road as we drove by.
How do I feel?
Despite the excellent time with the kids, for the first time today I felt the sting of being "not home." I would love to make this place my permanent home, but while it's temporary, it will have its challenges. Living out of a suitcase for weeks, basically, isn't fun.
I'm just in a bit of a sour mood at the moment. I'll feel better tomorrow.