With day 52 in the books, I'm pleased to sit down and jot down a thought or two.
How did I do?
I did OK today. Diet was a little worse than usual - my daughter's 10th birthday was today - and I also didn't do any exercise. But I did reach 10,000 steps, and I had a rather active day just walking around The Hague with the kids early on.
Highlight of the day?
Celebrating my daughter's birthday was great! From early surprise decorations and gift unwrapping, through visiting The Hague together as a family, to sharing some gebakjes, singing "Happy Birthday," and even bursting open a piñata! Quite a festive day indeed.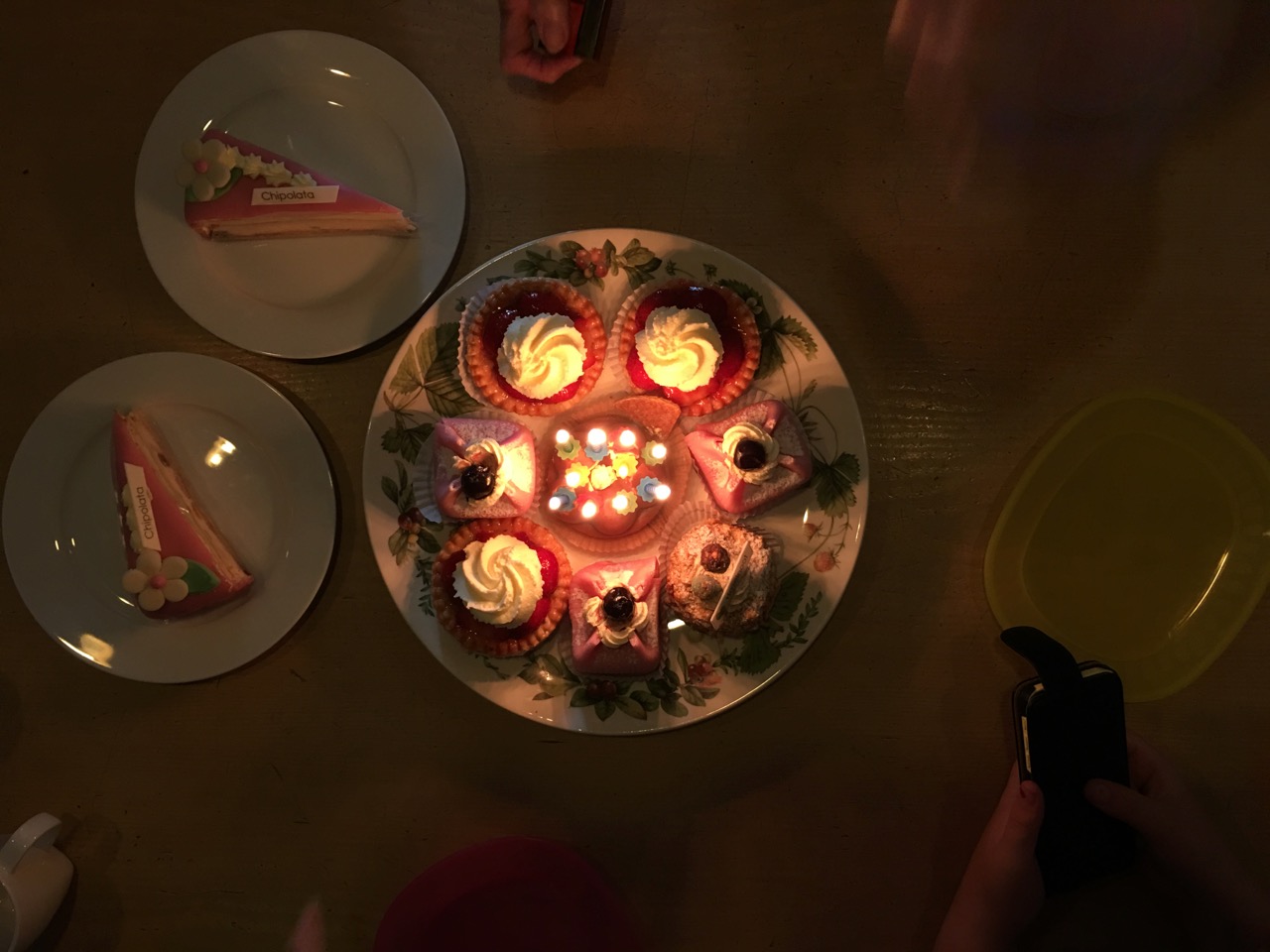 Isabella's birthday "cake," composed of several Dutch gebakjes.
How do I feel?
I feel delighted and blessed to share a life with my daughter. I'm very proud to be her father and her friend. A beautiful day today.